Buying Forward
Flexible options on buying Forward gives you freedom and peace of mind during the life of the contract.
Talk to a Specialist
Protect Internal Rates, Cash Flows, and Gross Margins
Removing risk and smoothing market volatility by using Forward Contracts brings control back to your business.
Blending contracts over the life of your expected annual flows provides you with another insurance policy with no associated costs.
From a week to 12 months, and in some cases even longer, you control the level of risk you wish to manage in order to provide a level of security to your business. This will protect your business from adverse currency swings.
Your specialist will be well-versed in formulating strategies in conjunction with your business.
The guidance we received from Central FX has always been accurate, on our last deal with the rate being so high we bought a forward contract, resulting in a £12,000 saving.
Key Features
Instant Access
Portal
Our online portal lets you draw down forward bought funds any time, anywhere you need them.
Fixed or
Flexible
Whether you have a known date or require monthly flexibility the choice is yours.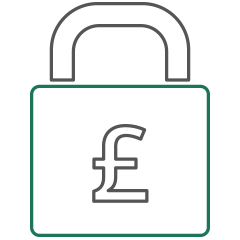 Security of
Funds
All transactions go through segregated client accounts held within Tier 1 Financial Institutions, allowing for ring-fencing of client funds, and principally matched trades.
Dedicated FX Specialist Support
From the moment you register, your dedicated FX Specialist will work with you to understand your business and develop a strategy for mitigating risk.
How can we help with your FX needs?
About Central FX
At Central FX, we have developed a proactive approach to help our clients manage all their foreign exchange requirements. By combining People and Platform, we can offer you a service led proposition that helps you manage the goals and aspirations of your international trading.
Read More