Buying Forward.
Forward Contracts allow you to secure currency at a fixed rate now to protect from fluctuation.
Open an Account Today
Protect Budgeted Rates Cash Flows & Profit Margins.
Forward Contracts allow you to secure currency at a fixed rate now to protect from fluctuation.
From a week to 12 months, and in some cases even longer, you can control the level of risk you wish to manage in order to provide a level of security to your business.
Your Currency Risk Expert will be well-versed in formulating strategies for your specific business need.
The guidance we received from Central FX has always been accurate, on our last deal with the rate being so high we bought a forward contract, resulting in a £12,000 saving.
Key Features
Instant Access Portal
Our online portal lets you draw down forward bought funds any time, anywhere you need them.
Fixed or Flexible
Whether you have a known date or require monthly flexibility the choice is yours.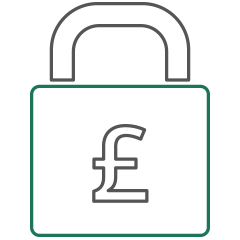 Security of Funds
All transactions go through segregated client accounts held within Tier 1 Financial Institutions, allowing for ring-fencing of client funds, and principally matched trades.
Dedicated FX Specialist Support
From the moment you register, your dedicated FX Specialist will work with you to understand your business and develop a strategy for mitigating risk.
About Central FX.
At Central FX, we help corporates and private clients to manage their currency risk and international payments.
As a service led, data driven business, we help you to understand and manage your currency risk by completing a Currency Risk Assessment. The assessment looks at everything that can affect your business and the markets, providing the insight you need to create the right strategy that will meet your needs.
There are four core factors that dictate your currency risk and it's understanding those factors as well as understanding what moves the market that makes us Currency Risk Experts.
From making payments to managing more complex matters, if currency is central to your business, you need Central FX.
Read More