Dedicated Private Client Team
Whether it's a one off transaction or an ongoing requirement, our private client team will guide you through the process
Register for your Account
Our Private Client Services
If you are purchasing a property, transferring pension money or sending funds to a family member, Central FX have the expertise to manage your requirements, regardless of size.
This may be the first time you have ever made an international money transfer. To provide a level of comfort our dedicated private client team will guide you through the whole process whenever required.
As a multi award-winning foreign exchange provider you needn't look any further than Central FX to complete all your personal international money transfers.
The Central FX account can be instantly used for property investment transactions since it's possible to send the deposit and the completion statement balance to the solicitor's account while expecting your regular business bank account to be opened, which can take 4 to 6 weeks sometimes.
I made contact with Central FX and their broker, who steered me through the process with minimum fuss and sound advice. A forward fix was suggested while the funds were awaiting S African currency transfer approval, and this resulted in a significant saving when the Rand rate dipped lower by the day.
I went to go and see them and they were incredibly helpful and very very professional and gave me great peace of mind that my money was being handled properly. They offered bank beating rates and were very very supportive and communicated with me at every stage along the way. I would definitely recommend them to friends and colleagues in the future.
I was transferring my dollars through my bank paying high fees while getting a low exchange rate and no customer service. I have been with Central FX since 2015 and the service and support has been outstanding. My money arrives into my UK bank account when I need it and the Central FX rep will alert me to a good time to convert dollars to get the best rate.
Key Features
FX Market
News
Get an instant snapshot of the current markets with our daily FX News updates.
Instant Access
Portal
Instant, access to the trading functions you need, including 24-hour access to over 50 live FX rates, and the option to make multiple international payments in one go.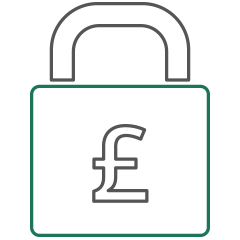 Security of
Funds
All transactions go through segregated client accounts held within Tier 1 Financial Institutions, allowing for ring-fencing of client funds and principally matched trades.
Expert FX Specialist Support
From the moment you register, our expert FX Specialists will be available to support you in getting the rates you need and ensuring your paperwork is compliant.
How can we help with your FX needs?
About Central FX
At Central FX, we have developed a proactive approach to help our clients manage all their foreign exchange requirements. By combining People and Platform, we can offer you a service led proposition that helps you manage the goals and aspirations of your international trading.
Read More